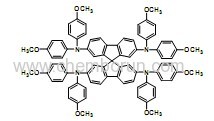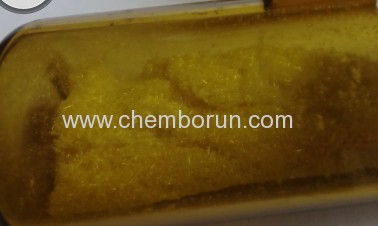 Good quality competitive price Spiro-MeOTAD Made in China Admin Edit
Product Description
Product Attribute
Good quality competitive price Spiro-MeOTAD Made in China
Apprecation: Used in OPV, OLED and Perovskite solar celles, and so on.
CAS No.: 207739-72-8
Remark: We have two kind of Sprio-OMeTAD with difference purifying method.
One is Sublimed ( is often named Sublimed grade).
The other is Recrystallized ( is often named Recrystallized grade).
Most clients prefer Sublimed grade to Recrystallized grade.
We can supply the sample free for your test if you need.
MSDS (Material Safety Data Sheet): Please open the enclosed file.
| | | | |
| --- | --- | --- | --- |
| Brand Name: | Borun | CAS No.: | 207739-72-8 |
| Purity: | > 99.5% (HPLC) | Formula: | C81H68N4O8 |
| M.W.: | 1225.43 g/mole | UV: | 306, 385 nm (in CH2Cl2) |
| PL: | 429 nm (in CH2Cl2) | TGA: | > 360 °C (0.5% weight loss) |
| Reference: | 1. Science, 345, 542(2014) ; 2. ACS Nano, 2014, 8 (2), pp 1674-1680 | Appearance: | Pale yellow powder |
| Stock: | In Stock | application: | OPV,OLED and Perovskite solar cells |
Min. Order: 100 mg
Payment Terms: D/P, D/A, T/T
Place of Origin: Zhejiang, China (Mainland)
Means of Transport: Air
Production Capacity: 500G/MONTH
Packing: bottle
Delivery Date: in stock
Brand Name: Borun
CAS No.: 207739-72-8
Purity: > 99.5% (HPLC)
Formula: C81H68N4O8
M.W.: 1225.43 g/mole
UV: 306, 385 nm (in CH2Cl2)
PL: 429 nm (in CH2Cl2)
TGA: > 360 °C (0.5% weight loss)
Reference: 1. Science, 345, 542(2014) ; 2. ACS Nano, 2014, 8 (2), pp 1674-1680
Appearance: Pale yellow powder
Stock: In Stock
application: OPV,OLED and Perovskite solar cells