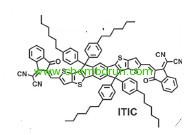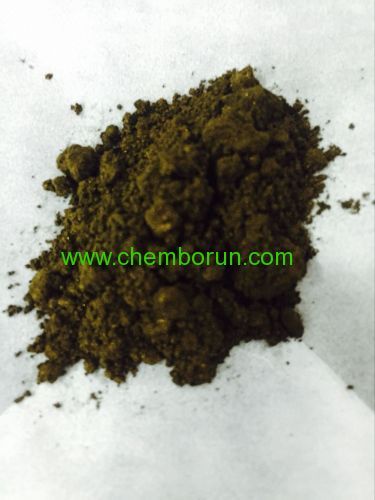 Product Description
Product Attribute
ITIC is a new OPV material,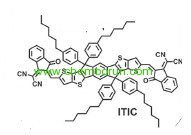 In summary, a novel electron acceptor (ITIC) based on a
fused-ring core end-capped with INCN units has been designed
and synthesized. ITIC exhibited a strong and broad absorption
in the visible and even NIR regions, and appropriate
energy levels matched with low-bandgap donor polymers such
as PTB7-TH. Because of broad absorption, balanced charge
transport, good donor/acceptor miscibility and proper phaseseparation
sizes of the blended fi lm, PSCs based on PTB7-
TH:ITIC blended fi lms showed PCEs as high as 6.80%, which
is a new reported record for fullerene-free PSCs, and even
higher than that (6.05%) of the control devices based on PTB7-
TH:PC 61 BM.
| | | | |
| --- | --- | --- | --- |
| Brand Name: | borun | Purity: | 98% |
Min. Order: 1 Gram
Payment Terms: D/P, T/T
Place of Origin: Zhejiang, China (Mainland)
Means of Transport: Air
Production Capacity: larger
Packing: bottle
Delivery Date: in stock
Brand Name: borun
Purity: 98%